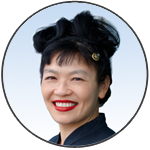 Miss Lesley Wan (Chief Executive Officer)
Lesley is the founder of and visionary lawyer behind Through the Looking Glass Charity. She leads the corporate real estate legal team at Lloyds Banking Group (LBG) and is recognised as an innovative individual for her ground breaking work in bringing banks across the UK together to agree common protocols in the real estate finance industry, winning numerous legal awards including the British Legal Awards "Legal Counsel of the Year 2012″, the Legal 500 "Real Estate In House Legal Team 2013″ and more recently, she was voted "Woman of Achievement" in Finance 2014.
Lesley commenced her career as a barrister and solicitor in New Zealand before moving to London and working as a solicitor at Norton Rose and Allen & Overy before joining Lloyds Bank plc. Prior to starting at Lloyds, Lesley lived and studied drama in West Hollywood, Los Angeles.
Professor Trevor Williams (Chair)
Trevor is co-founder of the Looking Glass Charity and the Chief Economist for Lloyds Bank Commercial Banking, leading the research team that supports the bank's trading and sales activities. He is a Visiting Professor in Banking and Finance at Derby University and also lectures at other universities throughout the UK.
Trevor is a member of the Institute of Economic Affairs Shadow Monetary Policy Committee and on the committee of the Financial Statistics User Group. He is on the editorial board of Economia and the Journal of Corporate Treasury Management. He regularly appears on television and writes articles for financial publications, newspapers and journals.
Formerly, Trevor was an economist for the UK civil service and a lecturer at various London Universities whilst studying for his PhD.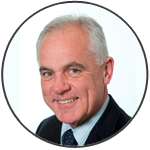 Mr Ted Regan
Ted is the Chief Credit Officer, Global Corporate & Capital Markets, Lloyds Banking Group.
Ted chairs various Commercial Banking credit and investment panels, and is a member of the Commercial Banking Risk Executive.
Ted has held a number of roles for more than forty years with the Bank including spells in retail, small business, commercial, corporate recovery prior to his current role.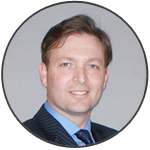 Mr Richard Morton (Treasurer)
Richard is a Partner in the Financial Services department and Head of Graduate Recruitment at the global law firm Squire Patton Boggs advising UK banks and other financial institutions on domestic and international transactions.
He is acknowledged as a leader in his field by industry guides such as Chambers UK and The Legal 500. He is also the co-author and co-editor of the leading textbook "Modern Financial Regulation".